Pat Fitzpatrick has done it again! His new book '101 Reasons Why Cork is Better Than Dublin' has just been released and it is well worth a read!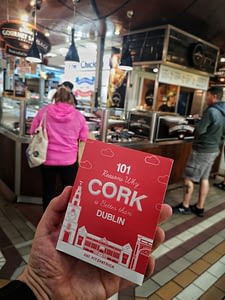 As Pat himself says "If you're from Dublin, bear in mind it's supposed to be a joke. If you're from Cork, we all know it's not a joke."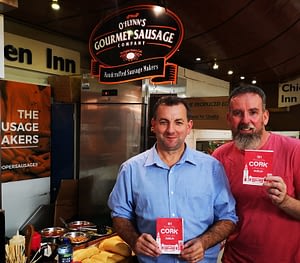 Even our boss man Declan got a mention in the book! He was referenced among some of the great food producers of Cork for his take on the modern sausage.
101 Reasons Why Cork is Better Than Dublin is available from all good bookstores and you can even buy it online here.
We have a few copies available from Winthrop St and The English Market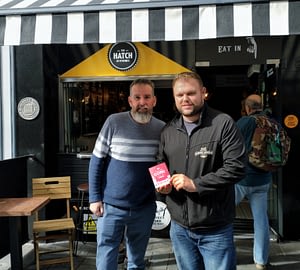 Everyone here in O'Flynn's has enjoyed reading the book including our Marketing Manager David Doyle, pictured above with Pat and also Mia and Gemma pictured below!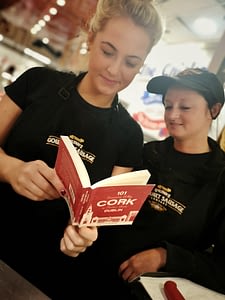 Follow Pat over on Twitter or check out his Website to keep up with all the latest on his newest release.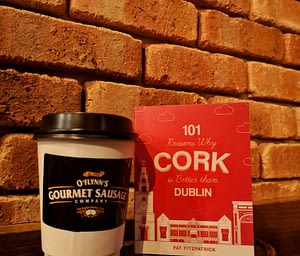 101 Reasons Why Cork is Better Than Dublin