We were delighted to team up with local ceramics artist Brendan Ryan to celebrate Cork Craft Month 2020.
Brendan made these beautiful bowls and we decided to use them for some foodie shots.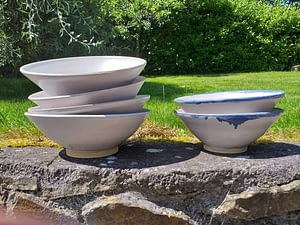 First up, we used our
Cumberland sausages
in a traditional bangers and mash dish. Our Cumberland sausages are crafted by our sausage makers using locally sourced pork with a blend of sage and ground black pepper.
Sausages, creamy mash, peas and drizzled with gravy is the perfect hearty meal.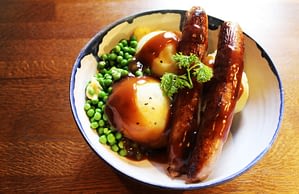 Next up, we made a salad bowl with our Spicy Mediterranean sausages. These sausages are made with a carefully selected blend of paprika, garlic and cumin.
The salad bowl is made with chopped sausages, mixed leaves, red cabbage coleslaw. Also has, chopped peppers, sliced gherkins and sprinkled with crispy onion. Then served with a side of our house fried potatoes and drizzled with sweet chilli sauce for extra flavor.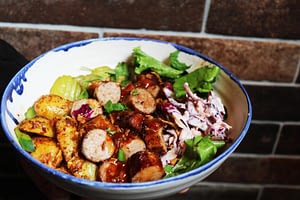 Cork Craft Month
, which is run by
Cork Craft & Design
celebrates all things craft and design. This annual celebration every August, now in its 11th year, is an opportunity to showcase the wealth of talent and skill there is in Cork across a range of craft and design disciplines.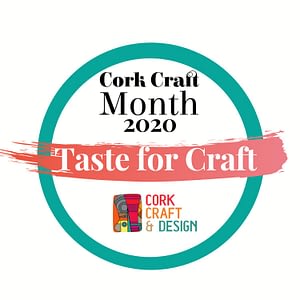 It brings together makers, communities, families, organisations, collectors, and enthusiasts, to build awareness about the value of the craft tradition in Ireland. As well as a showcase of craft and its people. Cork Craft Month is also a vehicle to ensure we continue to preserve, encourage and nurture the special skills of the people working in the craft sector.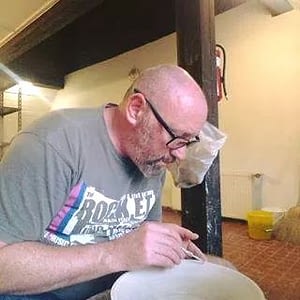 Brendan's story:
"I was brought up on a small farm in County Cork. After spending many years working in different careers, I returned to college to study art in the Crawford College of Art and Design. There, I discovered my passion for ceramics. In 2018 I worked in the International Ceramic Studios, Kecskemet, Hungary.
Through my work I explore my environment and my place in it. I hand build and thrown my forms and by using lines and marks, I explore the qualities of this landscape and my connection to it. I work from my home studio in Whitechurch Co Cork."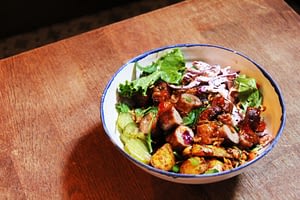 Cork Craft Month 2020