We are thrilled to announce that we have been nominated for the first ever Energia Family Business Awards 2019!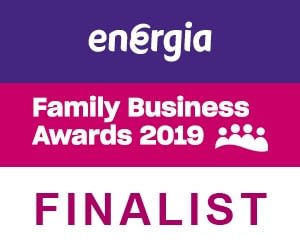 This ceremony is the first of its kind and we are honoured to be part of the first ever group of finalists. The Energia Family Business Awards 2019 celebrates successful generations of families that work together.
We are ecstatic to be in the final of the Innovative Family Business Award!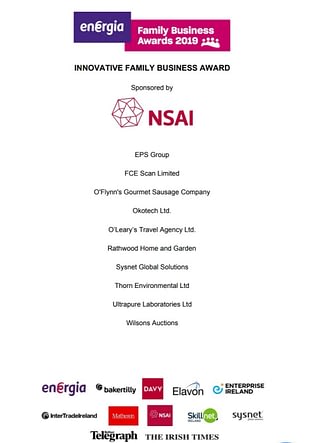 With over 200 entries for this award, making the final is a huge achievement for our team!
The event will take place on Friday the 24th of May. The event will be in the Round Room of the Mansion House, Dublin. The award was launched by renowned business commentator and MC for the Energia Family Business Awards, Matt Cooper.
The Energia Family Business Awards is the first of its kind. They will recognize family businesses of all sizes from up and down the country. The awards will also acknowledge the efforts of family run businesses which are reshaping the business landscape of Ireland.
The judges this year will include JJ O'Connell, National Director and Co-Chair of Family Business Ireland, Mark Christal, Manager of the Regions and Entrepreneurship division Enterprise Ireland and Glyn Roberts, CEO of Retail NI.
See a full list of finalists here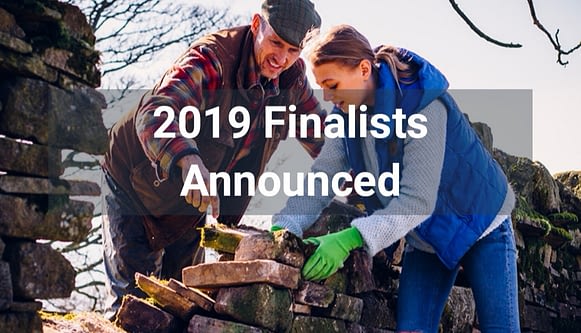 Commenting on the finalists, Katherine O'Riordan, Event Director said, "We are thrilled to be hosting these inaugural awards. Irish family businesses have always been and continue to be a fundamental part of the Irish community, with so many businesses run by fathers, sons, mothers, daughters, aunts and uncles. We are proud to acknowledge, support and reward the family business industry in Ireland."
Commenting on the awards, Alan Mulcahy Head of Sales at Energia said, "Irish businesses and SMEs are the back bone of the Irish economy and communities all across Ireland as illustrated by the broad and diverse entries received for these inaugural Energia Family Business Awards. At Energia, we supply the energy that supports businesses and homes across the island of Ireland, and we are proud to play our part in recognising these innovative businesses, the work they do and contribution they make".
 We are honoured to be nominated for the inaugural Energia Family Business Awards. We would like to thank all involved for nominating our team!