Introducing Squid Loyalty to O'Flynn's Gourmet Sausage Company!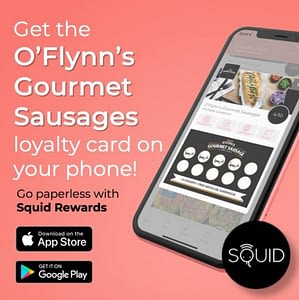 We at O'Flynn's have teamed up with Squid, a digital place to hold all of your loyalty cards on your phone.
It is simple technology, Squid can be enabled using the touch feature similar to when using Apple or android pay! Squid also updates you with deals and promotions so you know when your favourite O'Flynn's offers are!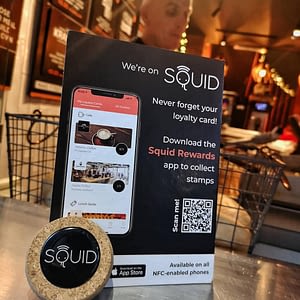 Squid works with many locations all over Cork and Dublin and you can now use Squid in our two locations in our restaurant on Winthrop St. Cork or in The English Market Cork.
Download Squid on Google Play Store
Download Squid on Apple App Store
Introducing Squid Loyalty to O'Flynn's!