Introducing The Rebel!
We have teamed up with our friends in Rebel Chilli to bring you our newest gourmet sausage sandwich!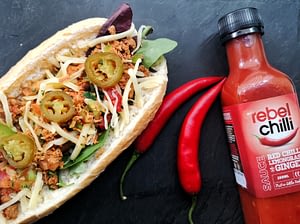 The Rebel is served in a freshly baked roll with Garlic Aioli, Mexican Chorizo Sausage Meat, Mixed Peppers, Crispy Onion, Cheese, Jalapenos and of course Rebel Chilli Sauce.
The Red Sweet Chilli sauce is a fantastic sauce made right here in Cork by Paul Moore and his team. If picking up some it is great for pouring over chicken, fish, pastas and salads and are great addition to sandwiches and wraps… That's why we picked it!
You can really taste the fresh lemongrass and ginger which gives it a real distinctive flavour.
The Red Sweet Chilli sauce was awarded Gold at the Irish Food Awards in 2014 for Best Sauce in the Country!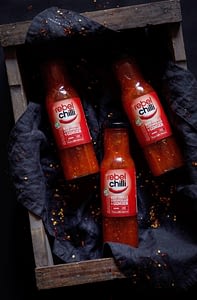 The Rebel is now available from our restaurant on Winthrop St in Cork City!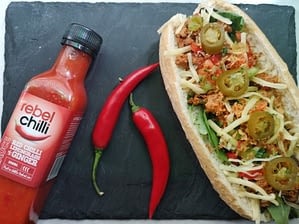 Introducing The Rebel!