Irish Independent Park 2019 was home to some of the biggest names music has to offer. O'Flynn's were there every step of the way. We couldn't be happier with how things turned out!
2019 was the first year which Irish Independent Park was the host of a series of concerts. What a first year it was! The series of concerts showcased George Ezra, Walking on Cars, The Coronas, Liam Gallagher, Hozier and Ms. Lauryn Hill. Each show proved to be a huge success. Well done to MCD and all teams involved in running these concerts!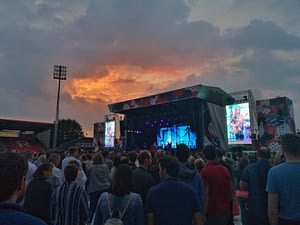 We were down at Irish Independent Park for every one of the concerts. Our team had the grills going every night, ready to serve the people of Cork our delicious Proper Sausages. We hope you came over to say hello and tried some of our excellent sausages.
The concerts at Irish Independent Park 2019 proved to be a huge success and will no doubt go down as one of the events of the summer. We could not be happier that we were asked to take part in such a fantastic and memorable event. We here at O'Flynn's Gourmet Sausage Company would love to thank Irish Independent Park, each of the acts, all those involved in organising the event and of course all of those who came down to the shows and called into us. You have all played a part in making this summer memorable for O'Flynn's!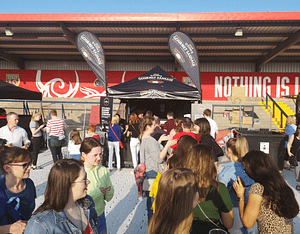 We hope the success of the 2019 concerts gives the green light for another showcase of brilliant musicians for the summer of 2020. If so, we cannot wait and hope we can play our part next year!