Have you tried out our Gourmet Burger Range yet?
We don't just make sausages! Along with over 50 different sausage recipes, black and white pudding, bacon and meatballs… We make gourmet burgers too!
Currently we have a selection of three different burgers in our range.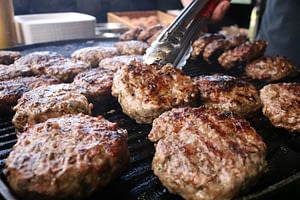 Each of our gourmet burgers are individually hand pressed by our production team in the factory.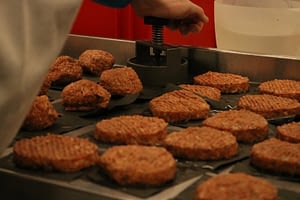 Available to pick up from our stall in Cork's famous English Market or a select few SuperValu or Independent stores around Munster.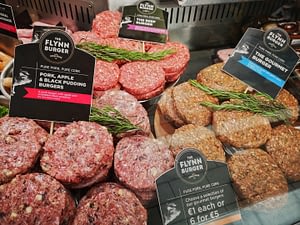 A crowd favorite. We make this burger using a blend of locally sourced pork and beef. We then use a mix of fresh oregano and basil with diced onion and garlic.
Minimun of 95% meat content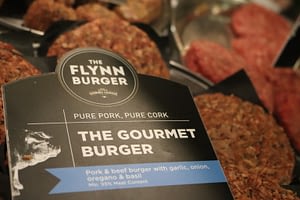 Our team make this pure beef burger using locally sourced meat. They lightly season and hand press in tasty beef burgers.
Minimun of 95% meat content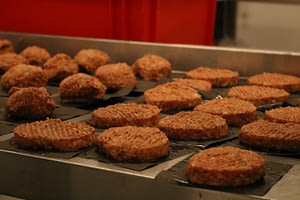 Pork, Black Pudding & Apple Burger
This is the newest burger in our range. Using meat pork sourced from West Cork, our team make this delicious burger with a mix of blended apple and our own traditional handmade black pudding.
Minimun of 95% meat content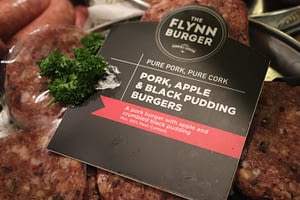 Pick up our burgers and make some delicious homemade burgers. Check out this video for some inspiration!
Make sure to pick up and taste our gourmet burger range!