We are taking part in SeaFest Cork 2019!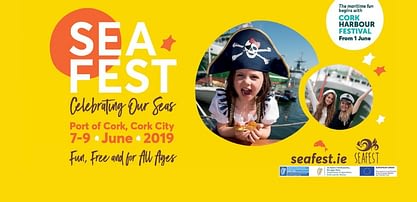 SeaFest is Ireland's largest maritime festival which will be running from the 7th – 9th of June. It is free for people of all ages with over 100 free events for the family to enjoy.
2019 is the first year that SeaFest will be taking place in Cork. SeaFest has been held in Galway city for the past 3 years. We are honoured to be taking part in the first SeaFest to be held in Cork. SeaFest 2019 will be the first of three annual events to be held on Lee Side.
You can view a full list of the activities here.
SeaFest 2019 will be held in Cork Harbour. The event is brought to you by the Cork City Council and the Inter-Departmental Coordination Group (MCG). SeaFest is a key part of Harnessing Our Ocean Wealth: An Integrated Marine Plan for Ireland (HOOW) and its goal of increasing participation and engagement with the sea.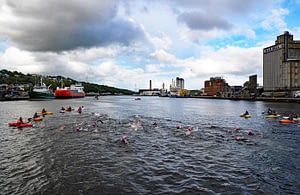 With over 100,000 expected to attend, make sure you don't miss out on one of the biggest family events of the summer!
We are also delighted to announce that we will be teaming up with Ballymaloe Foods. They have dropped off a few cases of their famous relish and their newly launched mayonnaise.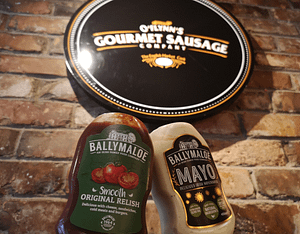 Ballymaloe have recently launched their new Mayo and we look forward to giving it a try on our gourmet sausages throughout the festival!
Be sure to call into us at Cork Harbour for SeaFest 2019!