We are now serving Velo coffee in our restaurant on Winthrop St!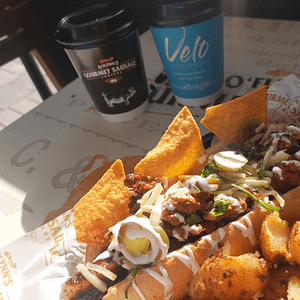 Similar to us, these hese local coffee roasters believe in quality. Like our team, they only source the best ingredients availible, Velo make sure to get the best beans available and roast them to the highest standards.
Velo Coffee Roasters have a great selection of blends to choose from. For Winthrop St, we decided to go with their award winning Velo Tandem coffee. It is a delicious blend of dark chocolate and sweet grapes. It's the perfect half & half blend of Brazilian Cerrado and Colombian Huila & Tolima.
The mellow acidity and smooth body combines to make a great cup of coffee at any time of day.
Fancy getting some Velo blends for your home? Then click here to check out their online shop!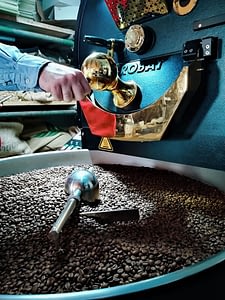 Stop by Winthrop St to pick up some Velo Coffee with a tasty O'Flynn's signature sandwich!
Velo is brewing at O'Flynn's!