The gourmet burgers are full of flavour and great for a BBQ.
They are made with a blend of locally sourced Pork & Beef. Our team then mixed with carefully selected herbs and spices such as roasted garlic, onion, oregano & basil.
The gourmet burgers or any of our burger range are an ideal addition to a BBQ.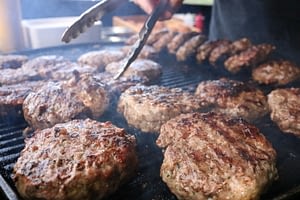 The gourmet burgers are a popular seller each week from our stall in Cork's English Market.