Grab your ingredients and make Huevos Rancheros From O'Flynn's at home today.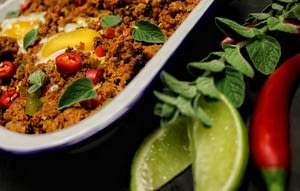 This is our take on the classic breakfast dish made famous in rural parts of Mexico. Our version of this well known dish is thanks to Adam who is one of our foodie's here in the O'Flynn's team!
Huevos Rancheros became popular as it was most typically served on farms or ranches throughout Mexico. Hence the name Huevos Rancheros or 'rancher's eggs' when translated to English.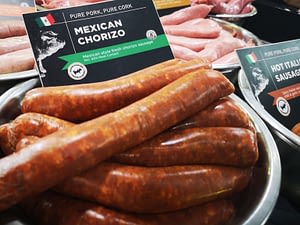 To make this we recommend using the meat from our Mexican Chorizo sausages. split them from their casing and squeeze the meat out. These popular sausages are made using fresh chorizo meat with each sausage having a minimum of 90% meat content.
The Mexican Chorizo sausages can be found from our stall in Cork's English Market.
This delicious breakfast dish which is full of flavour will set you up nicely for the day! This is a simple but fun dish to make.
To find more recipes just like 'Huevos Rancheros From O'Flynn's' click here