Check out this amazing Sausage and Bean Casserole!
This is a healthy and hearty meal for those colder nights.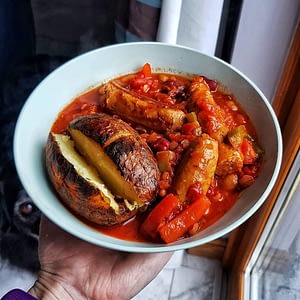 This recipe is from local food blogger Sorsha Brosnan. You can follow Sorsha over on Instagram @brosnanbites for more amazing foodie inspiration.
Sorsha posted this recipe to Instagram and we just knew it had to be shared!
We asked Sorsha which sausage she would recommend for this dish. Her personal recommendation was Honey & Mustard, but she said it also goes amazing with our Garlic & Herb sausages.
A little tip from Sorsha…
"Use the O'Flynn's Turkey sausages to lower the fat/calories of the dish while boosting the protein as the base of the casserole is pretty low in calories anyway"
For this Sausage and Bean Casserole Recipe. You can find all the above sausages at our stall in The English Market. The Garlic & Herb pack can be found in select retail stores. Click here to see where your nearest store is.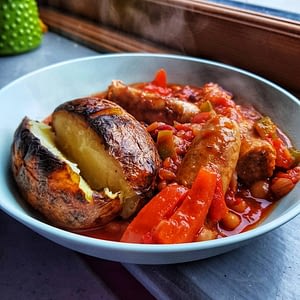 Click here for more amazing recipe ideas.