Wow! Check out this delicious Sweet Italian Sausage Ragu created by Amy Jane from Greedy Guts Food Blog!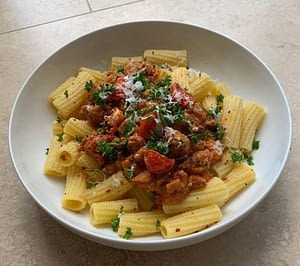 Amy Jane paired our gourmet Sweet Italian sausages and the tasty Spicy Tomato Pasta Sauce from Ballymaloe Foods for this delicious and easy sausage ragu recipe.
Ballymaloe Foods make this Spicy Tomato Stir In Pasta Sauce in small batches using all-natural ingredients. The addition of chili spices up any dish and enhances flavour and it's perfect for stirring into hot, freshly cooked pasta.
Our sausage makers craft this Italian inspired sausage using a blend of herbs and spices such as paprika, fennel, basil, oregano, garlic, and more.
Like our Sweet Italian sausage, the Ballymaloe Spicy Tomato Stir In Pasta Sauce is also gluten free.
You can find our Sweet Italian Sausage in selected SuperValu and independent stores throughout Munster or from our stall in The English Market.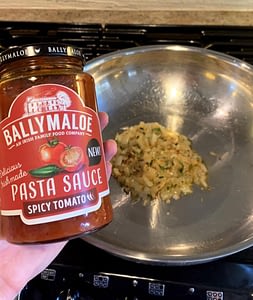 Try make this delicious sausage ragu dish at home and make sure to share the results with us!
Head over to Greedy Guts Food Blog on Instagram and check out some more amazing food inspiration ideas!