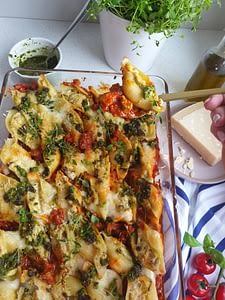 @MyKitchenHeaven has done it again! Look at this delicious Stuffed Pesto Pasta Shells with Sweet Italian dish!
Food blogger Malwina, or also known as 'My Kitchen Heaven' has created this tasty pasta dish using our Sweet Italian Sausages with fresh herbs, ricotta cheese in a tomato sauce.
Follow Malwina on Instagram or Facebook for some more amazing food inspiration!
Create this tasty dish at home using our Sweet Italian gourmet sausage. We make our Sweet Italian sausage using a blend of herbs such as paprika, basil, oregano, garlic, and more.
Available in select stores nationwide or from our stall in Cork's English Market.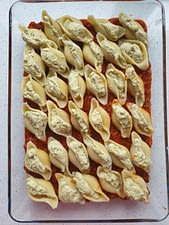 Make sure to try this Stuffed Pesto Pasta Shells with Sweet Italian at home! Perfect for an every day family meal.